Master Of Tricks
April 6, 2011
Why try when there's no gain why love when the end result is pain why care about that stupid name why bother to play his silly game, time goes by and he plays his tricks well, he keeps me around for a while and only time can tell till I say I am done and over an out of his spell cause this boy is a magician and he knows this well. He knows I can play these games too and he knows I am good at it but I know to be careful because he is MVP at it, the most valuable player is an understatement to explain his skill I know I can quit him if I only had the will. He's like a drug some kind of pill like a predator stalking for the kill, a cannibal ready for blood spill a rollercoaster ride with no thrill.

He plays with my heart he plays with my mind he knows all I want is for him to be mine a dagger through my heart is my everyday consequence I feel like a prisoner serving a never ending jail sentence I wish he would let me go I wish I could be free I wish he knew what it feels like to be me, to watch him hold my heart in his hand and squeeze till it explodes, gushes blood allover the floor till I scream STOP! No More!

There's no cleanup no way to repair all the damage he has done it just isn't fair I smell his scent linger his cologne in the air I breath it in hoping he would magically appear but all I have left is the memories we shared an the nights I cried myself to sleep wishing he was there but he has left me now left me for good an get over him I know I should but its hard for me harder than anything I have ever done before its like fighting my own battle, a bloody civil war.

Inside my head and inside my heart he was the one who tore me apart from the inside out he wore me down, now everyday I wake up I begin it with a frown which turns to a smile when I see your face an stays all day after our warm embrace you know what your doing messing with me like this but then again you also know you're the master of tricks.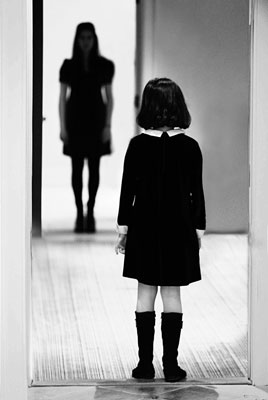 © Susannah B., Greenwich, CT