The Life of a Crayon
June 1, 2011
If I were a crayon,
I wonder what color I'd be.
Red, yellow,
Orange or green.
Or maybe I would be pink or blue,
Maybe even that color chartreuse!
But there's also a color named mac and cheese,
Magenta and periwinkle blue too.
But how could I pick,
Just one color from that box?
When I could be rainbow,
From my head to my socks!
To color me,
They would a new box.
Filled all the way to the top,
With a rainbow.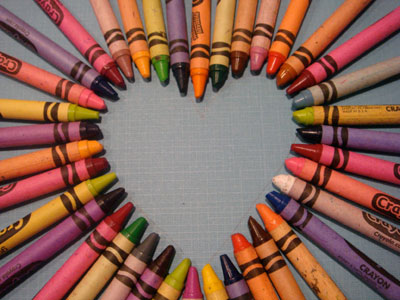 © Ashley W., Rockford, MI