My Home
April 26, 2011
I can hear my heart breaking.
My mother forgot me once again.
Standing in the cold, I am shaking.
And I wait for anything to happen.
I close my eyes and whisper a prayer
to a God that used to love me.
But He forgot me long ago.
And I wait, sitting on concrete cold and unloving.
Hoping someone will pass by and notice me.
The world has again become my foe,
And my heart is out there waiting...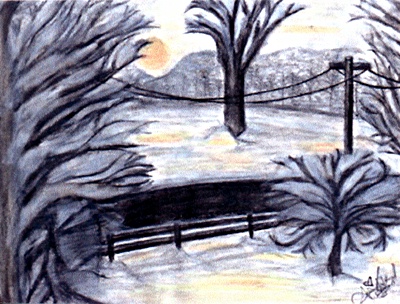 © Amanda W., Nanty Glo, PA