The Girl Who Didn't Care Anymore
April 25, 2011
Her heels clicked across the floor,
She finally didn't care anymore.
The lies, cheating, heart ache,
All she wanted was a break.
Low cut shirt,
High waist skirt,
She was only here to flirt.
Couldn't care less 'bout getting hurt.
Seemed like nothing could get worse,
Funny how things end in remorse.
She picked up her drink,
And saw a wink.
If only this had never started.
If only this wink was full-hearted.
If only she listened to her own mind.
Since the winkers mind was so defined,
So set on what he 'needed".
And so he succeeded.
All it took was one pill,
For him to get his thrill.
Innocent flirting was no longer apparent.
All that was left was very declarant.
All in which was left,
Looked like a complete theft.
Sheets strewn across the room,
clothes were more of a whore's costume.
If only this had never started.
If only that wink was full-hearted.
She was used.
Inconsiderately abused.
None of this would have ended this way,
if that once loved boy was to have a say,
about how she had the most beautiful eyes of blue,
and how his hidden feelings were way past overdue.
But because he refused to show his feelings,
This is how she handled her dealings.
It is how she ended up with her heels clicking against that floor,
Because finally--this girl couldn't care anymore.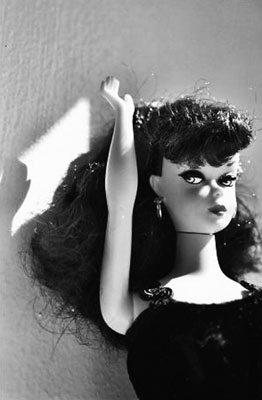 © Carolyn K., White Plains, NY