You Never Told Me
April 25, 2011
Your eyes are shining,
and your smile is bright.
You're so happy
it makes me want to cry.
You were never happy. You used
to stay awake all night, and
cry yourself to sleep.
I would listen to your weeping,
trying to hold back my own tears.
I could not help you,
even though I asked.
You never told me why.
And now as I watch you boy,
you couldn't look any better.
I wonder what happened
to make you smile that way?
I tried so hard to make you smile.
I accepted you, I talked to you,
I loved you.
As I watch you,
smiling with such joy,
I understand this is what you needed.
You needed a love
which I could not give you.
You needed the love which has
now been given to you.
As you kneel there with
a ring in your hand, I smile,
and she says yes.
You cried every night,
because you saw the love pain caused.
But now you cry with happiness
at the joy love can bring.
I was your best friend, yet
you never told me why
I could not help you.
Your smile is now directed at me. You hug me
tightly.
I whisper, "Now I understand."
Softly, to the point I almost cannot hear you,
You speak in a voice laced
With remorse, two little words.
"Thank you."
And I cry.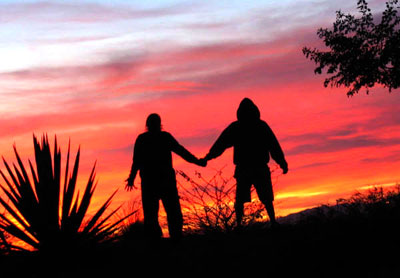 © Rosanna S., Phoenix, AZ