Fallin For You
May 11, 2011
Standing on the sidewalk,
in the beam of the moon,
stars glittering above.
My fingers laced with yours.
You pulled me in close.
My arms around your neck.
We were standing so close,
close enough to hear eachother's hearts beating.
You brushed the hair out of my eye's,
then you kissed me.
That was the exact moment...
I fell for you.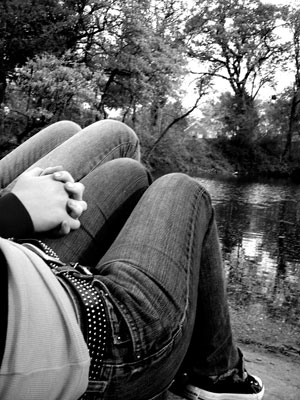 © Lauren R., Edmond, OK