My Flower, This Flower
May 11, 2011
A flower so gentle,
So alive. Beautiful.
Withers under darkness.
Not a cry to be heard.

Nothing lasts forever,
For a flower
Lasts less than that. Underrated.
In most cases,
Overused.

The flower sees a lot,
The good and the worse.
In the middle of every outcome,
Words lingering amongst the wind.

I see this flower,
Walk away but soon enough,
I come closer for a second glimpse.

Now in my hand, the flower perched,
Enlightens me with her adventure.


A flower all alone,
This flower past defeat.
My flower right here all along.
This flower waiting upon my feet.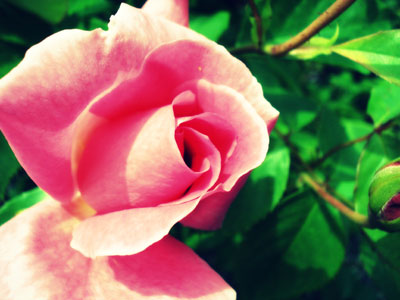 © Grace F., West Chester, PA