The Walk Home
May 4, 2011
The darkness is a black veil,
It mirages reality and stimulates my imagination.
I hear a rustle in the trees,
Like a creature lurking near.
My own footsteps are a loud reminder
Of my vulnerability.
My 8 year self is trying to be brave,
But I cannot shake my own mind.
I feel an eerie wind
Gently toying with my tendrils of blonde hair.
The thick shadows is the residence
Of all of my imaginative demons.
The taste of panic is leaving my mouth arid
And is starting to seep down my throat.
Quickening my pace I am almost there,
But my anxiety is also heightened.
I reach out for the cold, metal door handle,
Feeling my safety in hand.
Hearing the last of my thought's attempts to frighten me,
I step into my house, my safe-hold.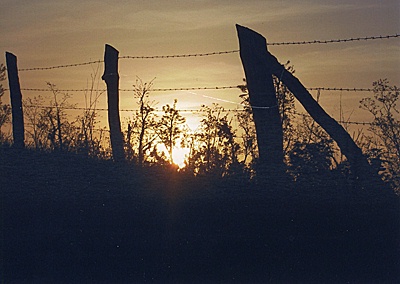 © Michael T., Letart, WV