Phone call
May 6, 2011
Are you there?
I hope I can be the thought that stains your memories:
A phantom in your mind.
I want to, although you really don't deserve it, run freely across your vast hills of flesh.
May I? Can you even hear me?

That hair of yours,
wild as a flame,
It couldn't have got that way on its own.
Those eyes are television sets: empty entertainment,
inducing the laughter that makes sides split, and without second thoughts,
you tell partial truths.

Only I knew
that those eyes were faucets sometimes
and that my silence screams in your ears.
I know how much you can't stand the words
"It's over,"
but I can't stand still for too long.

Will the actors in your eyes have sympathy?
I'm leaving now;
but you've been gone since our last phone call.
I pray my voice will ring in your ears.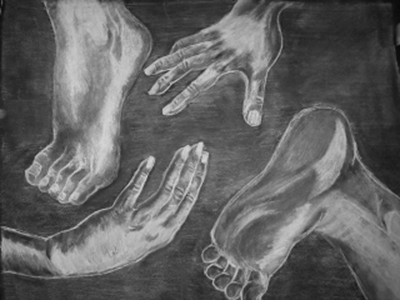 © Rachel U., Danbury, CT