the feelings
May 3, 2011
I feel free
I feel loved
But where does it all come from
Maybe from the people I've come to love
i want to feel the unknown care
i want to let it go
all the secrets from the past
what if she knew but couldn't handle it
would she still love me like before
i want to know that it wouldn't matter
i know i still would want to feel loved
maybe if the pain would sink i would be okay
its like suffocating only your doing it to yourself
I'm holding back the tears
tI'me to let go
but is it tI'me to let her know?
will she still love me?
will she still care?
or will she judge me?
she'll probably leave me in fear
fearing that i would never be able to be loved and trusted by her again.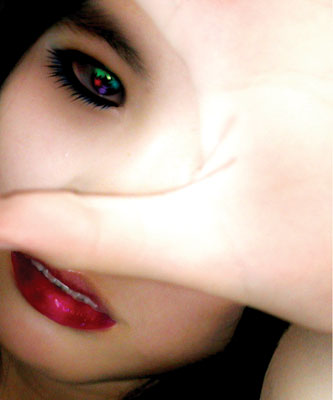 © Victoria W., Arcadia, CA