My Wish
May 1, 2011
You say nothing,
When i know its something.
Is it the way i talk?
Like i want to forget it ever happened?
I wonder if you know what i actually want to say to you.
When you look at me like you do.
Is it the way i think?
Like i want it out of my head.
But it will always be there.
A memory.
I wish you could wander around my mind.
Glancing,
Examining every detail and left no rock unturned.
Would you like what you found there?
Well you probably wouldnt find anything too interesting.
Feeling around with your heart ice cold.
Fumbling and tripping over my held back tears.
Will you find that little girl?
Who sits in the deepest corner sobbing over the loss of something she loved the most,
Her innocence?
Will you tell her that your sorry?
For everything you've caused and at fault for.
I wonder if she will look you in the eyes,
Something i know that i couldnt do.
It would take all that she has left,
All of her energy,
In her torn broken body.
I think about whether you will see the light at the end of the tunnel in my mind.
Or if you will be stuck in the darkness for forever.
Quiet.
Piercing.
Silence surrounds.
So now i fold my hands.
Intertwining each finger,
And they fit perfectly.
The one thing in my life i can always count on.
I try to bow my head and ask for help.
Ask for guidence.
Anything.
I want to take you in my hands
And shake you till you understand.
My words couldnt of been made anymore clear.
You take your gun and point it at my heart.
You take that old knife and stab it in my back.
Battle wounds right?
A symbol of your love?
But its okay.
Im trying to understand.
Take this small vulnerable hand.
Will you hold this heavy head above the rushing water?
If that little girl,
Torn and ripped from exhaustion,
Should not be able to save herself,
Will you reach out your hand and offer one last chance of redemption?
Emancipate yourself from mental slavery.
Ha, ive heard that before.
How can one sentence from such a wise tongue,
Mean more to me than what you say.
I wish i knew the answer.
I wish i knew why you are pacing around in circles,
Digging yourself further into that hole in the ground.
I wish i knew why the sky was blue and if God is actually real.
I wish you would let me in, after months of trying to break into your ice heart.
I wish i was Wonder Woman and all i ever needed to solve my problems was a costume or some fairy dust.
I wished for you, and know i wish to go on without you.
I just wish.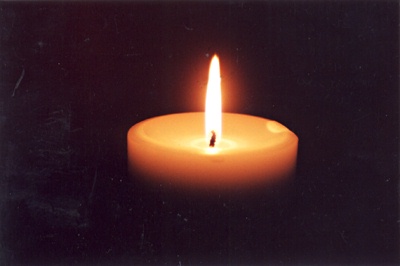 © Ashley D., Philadelphia, PA