My Depressing Life
April 11, 2011
I am not jovial, I am depressed.
I am not talkative, I am laconic.
I have many people in my life that could be considered my nemesis.
You could call me lethargic because all I want to do is sleep. My wardrobe is not very iridescent is mainly consists of black.
My mind is very intricate, if you were to switch bodies with me you would be terrified.
Not only do I have a mentor named Melissa. I also have a psychologist ad well as a therapist.
I wish my life was lucullan and not so labyrinth.
I wish my life was as sweet as nectar.
My name is Allee, and this is my life.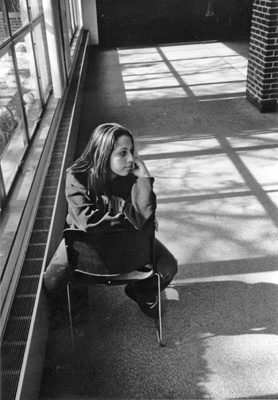 © Leighann E., Westport, MA