Unwanted
April 26, 2011
Motionless on the floor,
Thrown into unconsciousness,
Extreme anguish.
Feeling broken and useless.

Looking in the barrel
Of a silver 9 millimeter.
Waiting on you,
To pull the trigger.

A knife held up to my existence,
Threatening to slash in.
Awaiting the harsh treatament
For a slave that committed a sin.

Trapped in a prison,
Degraded by language and starvation.
Unworthy of a single decision.
Just awaiting the next evaluation.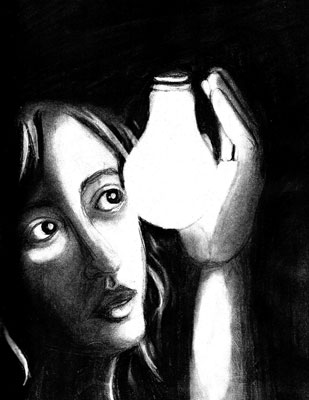 © Jessica P., Bethel Park, PA