The Inevitable Road
April 23, 2011
Across the landscape winds,
The road which I travel.
Alone, embracing each
Step, never turning back
Only glancing behind.

My footprints mark the past.
Ahead, earth lays even.
Untouched, yearning for wear.
I travel, my chin high
Ready for the unknown.

Only time and fate know.
I am the traveler.
My decision alone
I take all the hits thrown,
As well as the knowledge.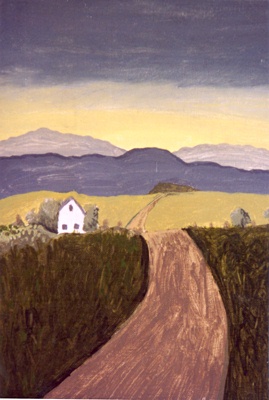 © Alisa L., Tracy, CA