This Life I'm Living.. It's Not Who I Am.
April 23, 2011
you might think
you can read me like a book.
i live my life
in the public eye.
I'm open
to you
and them
here for you to see.
or so you think.
you may think you know everything
everything about me
i let you think that.
but the truth is
there isn't a person in this world
who knows everything
everything about me.
i tell you my secrets
my feelings.
you know my passwords
my bad habits.
but yet everyone thinks
I'm the girl
the girl who smiles
and laughs
and flirts
the girl who
has tons of friends
is pretty
never alone
always busy.
but what you don't know is
i have secrets too.
the life i live
its all a lie
not all of it really
but its different.
from who i really am.
to you, I'm the girl who has it all
when really
i have nothing.
popularity
boyfriends
beauty
none of it matters.
but it kills me
to live like an empty shell
always happy with my perfect friends
who really aren't friends at all
i would give anything
to have one real friend
someone who truly knows everything about me
and loves me anyways.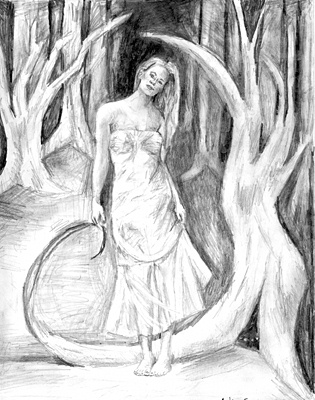 © Andrea F., Philadelphia, PA