I am NOT your colony
April 11, 2011
You see, what you are, is my colonizer,
I am your colony,
you colonize me,
you terrorize me,
You take my people and turn them against me.
You see, what you do, is seek for my treasure,
you come to my territory
and search for what will make you money,
you see, I love with all my being,
and when you come into my area
and demand rule,
i'll fight against you,
I'll bring about an uprising
and let you know that you will not colonize me,
I'll call on the people you turned against me
and remind them of the better times,
You see, what I am, is your colony,
But, you will not terrorize me
and claim my soul,
because my soul belongs to my land and my people,
and when you challenge my way of living,
I'll stand firm and keep my feet planted to the ground,
and when you declare the ground rules,
I'll beg to differ and choose my own path,
And when you tell me I'll never do better because
I am of a certain kind,
I'll tell you what I did prior to your colonization,
but you see, when I have had enough,
I'll spread the love that I have for my roots
amongst my people,
It'll spread like a parasite feeding on a group of helpless people.
And still, if you tell me that is not enough,
I'll fight you and demand that you thrust on to me,
the power for which I deserve,
not for the appearance of my skin,
but for the content of my mind's wits.
If you do not listen to my appeal,
I'll summon up my people and we will kill your people,
we will terminate the life of those special to your heart,
And when you bring in military force,
and say that you'll put a bullet to my head
for fighting for my life and asking for my equality,
I will quiet down and tell my people that
your people are not noble enough to take away our lives.
However, we will go behind your backs
and hit you where it hurts.
we will boycott your products
and bring your economy crashing down,
we will rebel as a teenager does its mother,
I will start a mass movement to which
your force cannot stand against.
YOU see, what you are is my colonizer,
but I am NOT your colony,
and you will NOT colonize me
or terrorize me.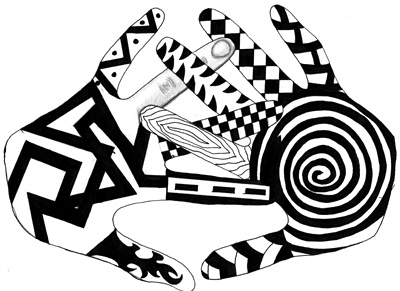 © Sarah F., Naples, FL