Broken Bottle
April 22, 2011
I feel as if I am wasting my time
Life is going by fast with no room for breaks
It is almost if it doesn't matter how I live or if I die
My life is falling apart, and you could care less that you're the reason why.

You tried to help me through the pain
And I can tell that you once cared
Then you changed into someone who stuck around for personal gain
Well I don't need you, or your pretend pity
I just need a bottle dull my senses and wipe my memories

My fears and failures disappear
As a hazy fog clouds all things to do with you
I struggle to even remember your face
It seems as if you were lost long ago
And I can only hope you stay that way

After awhile the haze begins to fade
It is replaced by a steady pounding in my head
I throw the empty bottle to the ground
As if that would make the pain any less

I see the broken pieces of that long neck bottle
I can't help but relate it to my own broken life
Can you see now what you have made me into?
See the pain you have caused?

I pick up the glass to press it into my skin
Then I relize if I do this then I am just like you
And that is someone I refuse to be.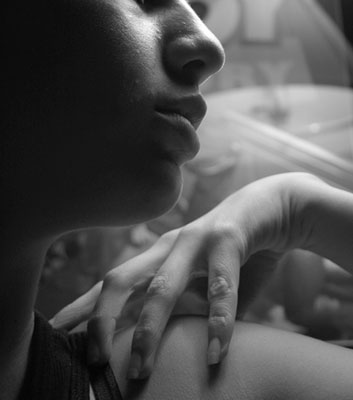 © Rebecca B., Santa Clara, CA