Where I'm From
April 4, 2011
I am from home-made food,
baked and fried,
I am from country music playing in the back,
I am from the feel of the dirt road,
from the smell of fresh brewed coffee.
I am from the smell of bread baking in the kitchen, from pies being baked to perfection.

I am from white hostas and roses,
from the sport of volleyball, basketball, and track.
I am from fun trips and being with friends.
I am from my Papa taking me deer hunting, in the Ozarks,
from the fresh breeze blowing in the wind.

I am from the "Darn it!" and "Snap!",
from friends and family being the closest thing you've got,
I am from my Uncle and Great-Grandmother dying, from the many trips to the dreaded funerals.
I am from Easter egg hunting with the cousins.
I am from going to my grandma's beauty shop,
from the smell of hairspray and perm solution.

I am from the fun days with Amber and Emma.
I am from the many festivals which tell me who I am,
from fireworks on the Fourth of July in the country. I am from the Christmases and grandma's house.

I am from the bumpy roads,
from hill, cow fields, pastures, hay bales, and creek beds.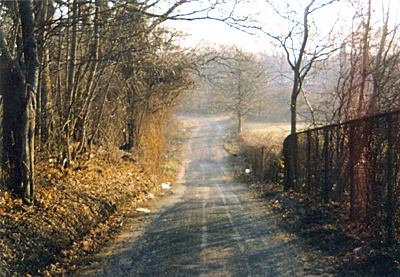 © Cameron C., Milford, CT