This is Me.
April 16, 2011
& don't tell me this is normal; cause' I know it's not.
Can't hold on to love & can't seem to let it go.
Starts with smiling faces, running emotions.
Then a twist enters this picture perfect scene.
Words left unspoken; hanging in mid air.
Hours spent without moving lips & letters filling the air.
The pressure you give me, it just makes me feel so small.
I'm just asking for a sign.
Tell me what 'us' has turned into.
Just face the facts. I'm average, not what you expected.
Just another thing to end in confusion.
Heart on the ground. A stranger found it when you weren't lookin'.
Don't regret our mistakes. This world's a harsh place.
Freeze time? No, Not possible.
All I ask… don't forgot my name.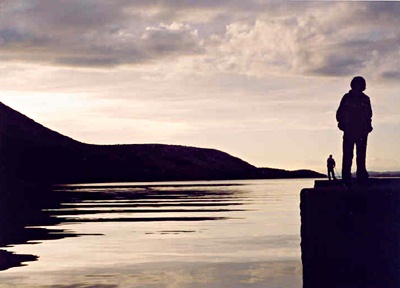 © Julia K., Nagykovacsi, Hungary