Deception
April 3, 2011
What is beauty?
It's all around:
Faces plastered with powder and paint,
Highlighted hair glued flawlessly in place,
Skin without the hint of a blemish,
Attire flaunting every curve.
Girls leaning over toilets,
regurgitating calorie
after calorie
after calorie.
Fighting to replicate
the models they envy daily
on their favorite magazines.
Pursuing the perfect body,
the perfect face,
perfect teeth, perfect skin.
Perfection.
Until the day the act comes crumbling down.
Until the day your best friend
is found cold.
Motionless.
Lifeless.
Lying beside the toilet,
Fighting for perfection.
Devoting her entire life
to appearance.
Longing for people to look at her!
Notice her!
Giving everything to be classified as beautiful.
Now the only thing the world will see
is a marble headstone.
Not the body she destroyed herself to attain.
Just another gray slab.
Yes.
This is beauty.
This. Must. Be. Beauty.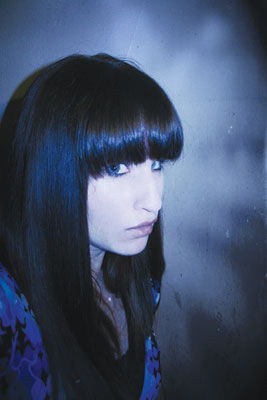 © Monica L., St. George, UT