Summer Anticipation
March 30, 2011
As the rest of our school year unfolds,
We will find out what our summer holds.
Will it unveil surprises and laughter?
What lies ahead for us hereafter?

Some of us will be heading off to college;
Others will take classes to gain more knowledge.
Some of us will find a summer job;
Others will do volunteer work that yields applause.

As the days roll by, we might go separate ways,
And chase our own dreams that long await.
Or high school buddies may stick together,
And cherish the memories that will last forever.

We can go to the beach under the gleaming sun,
Realizing the good times have just begun.
Imagine how relaxing these days will be,
When we can enjoy the summer, worry-free.

We can spend a day at the amusement park,
Or do something noteworthy to leave a mark.
However busy our schedules might become,
Let's not forget to have some fun.

The approaching summer might seem very distant.
The endless possibilities simply can't be listed.
Together, we'll discover what's in store for us,
As we all anticipate the exciting days to come.

But before we prepare for our summer vacation,
Let's wrap up this school year with great motivation!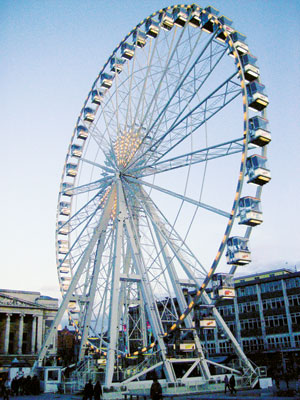 © Jess B., Nottingham, United Kingdom