Trapped and Claustrophobic
March 20, 2011
I sit in a crowd of fifty, cramped into a bus built for forty-five.
The engine reeves and the boys behind me don't stop talking
about football stats and how late they were out drinking last night.
My friends sit in the front, but there is no room left for me,
So I must sit in the back of the bus with people that used to be my friends.
The girl next to me reeks
Of cheap perfume and false happiness as we sit here
And pretend not to hate each other.
I feel trapped and claustrophobic.
My body is pressed against the cold glass,
And I can feel the bus vibrate beneath my feet.
I suck in hot, used air and can't move my legs out from under me.
We pass by a cemetery.
I try to hold my breath for good luck,
But the cemetery is so big that I have to give up half way through.
I think about how claustrophobic and trapped
It must be to spend the afterlife with thousands of strangers,
In a cooped up plot of land
With mountains of earth crushing you from every angle.
It reminds me of this bus I'm sitting in.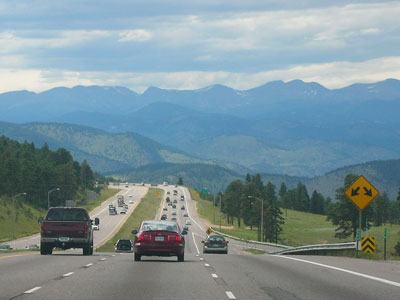 © Adeline N., Ridgefield, CT