Life and Death
March 23, 2011
Warm, Glowing, Growing,
Cold, Lackluster, Fading,
She gives, she takes care—
He leaves, he makes pain.
We hurt, we feel, we are moving.
They pierce, they freeze, they are still.
Sweetness, Joy, Wonder,
Grayness, Pain, Anger,
With each breath, we are her,
With one breath, we become him.
We are all-knowing, we are all-seeing,
They are destructing, they are grey.
Life…neither but death…nor between.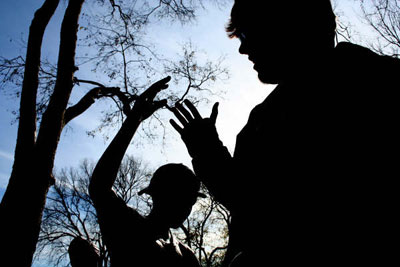 © Katie G., Richmond, VA