The Blue
March 17, 2011
His gentle touch caresses my skin
as his whispers tickle my ear.
"Trust me," he says, "I wouldn't hurt you."
A cool midnight breeze thrusts towards us
and I shiver, but he holds me closer.
His body heat drapes over me like a luscious fur coat.
I gaze deep into his sapphire eyes.
A cyan rim encloses a perfectly indigo iris that fades to teal towards the pupil.
Titillating pools of steel blue water that I lust after and pine for.
I've seen these same beryl eyes before,
but they have never been as captivating as they were in the moonlight.
He tugs softly on my hand and turns to the cerulean water below us.
I squeeze his hand tight and jump,
praying to see the same azure eyes staring back at mine as we float into the blue.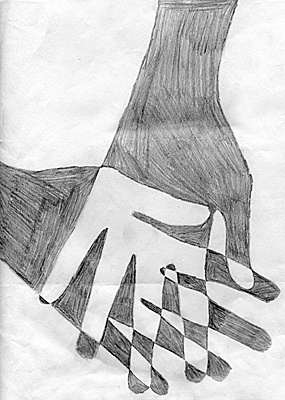 © Warlito B., Tamuning, GU