Red Orchid
March 16, 2011
Lonely girl,
Lonely girl
You fit in,
But you stick out inside,
Like a red orchid,
In a field full of lilacs
Lonely girl
You know the truth inside
Though you try to ignore it.
You walk the halls like anyone would.
You are the person we all want to be.
Lonely girl,
Admit to yourself,
You are weak,
You are breaking.
On the outside you stay strong
But there is pain in your eyes.
We all know it, lonely girl,
Better than you might think.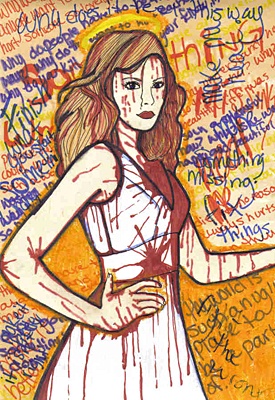 © Sara D., Aiken, SC