Above Me
February 22, 2011
I saw it all go by.
I saw all the people
You threw down.
And yet, I never guessed.
I know now that I
Should have realized.

I was there all the while.
I saw you cast that girl away
As if she was trash.
I heard every single rumor.
And yet it never
Clicked in my head.

How long did it go on?
A year? Two years?
Perhaps longer?
I let you get away with it.
And what was worse,
I had been under that spell.

I awoke eventually.
Turns out, curses don't
Last forever.
(That is, if you're smart.)
I turned away and ran
And hoped I'd never look back.

You possessed others.
There were some who couldn't
Rid of the disease.
They fell in behind you
And then you, among others,
Attacked me.

You shot me in the back.
I was ridiculed, scoffed at,
Completely mocked.
I was utterly alone.
You could have just let me run,
But instead you had to strike.

I remember the isolation.
It stays clear in my mind
To this very day.
You believe you got me.
You laugh at me, think
You've got me beat.

But where I was shot has healed.
The scar has completely vanished,
And new skin is present.
But I still own the memory.
The others may be hypnotized,
But now I know better.

You think you've won.
You believe you're above me,
Standing taller and prouder.
How clueless you are.
Because, before you know it,
I will soar over you, and I will dominate.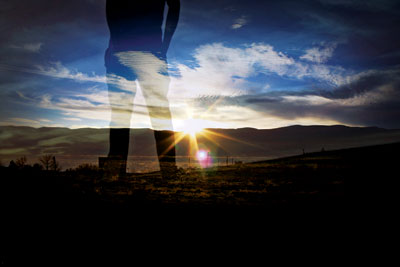 © Ezekiel R., Las Cruces, NM