My Uncle
February 22, 2011
Full of joy, humour, and rage,

But expressed it in a way that made us smile.

No one could help but to love his presence;

All who knew him, loved him.

A man who wore his heart on his sleeve,

Despite all the skeptics in the world.

Never at a lost for words,

He would never be swayed from his view.

Whether you were French, or just rude,

He would lose patience with you.

A man, that until the very end and beyond,

Was strong in spirit, a fighter's spirit.

Surrounded by the ones he loved,

His battle was over; no more suffering or pain.

He died, with a sister by his side,

A promise kept from her.

He was, and is, never alone,

He will be with us in spirit and memory.

Let us not dwell on what he did wrong,

But what he did for us and for others.

Connie was a decent man, the rarest kind,

With many qualities that we are scared to show.

Celebrate not his defeated battle with cancer,

Let us celebrate his life instead;

Full of music and love.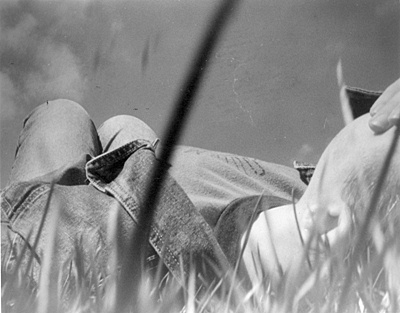 © Tabitha H., DeKalb, IL