Emotions
March 8, 2011
Tears are bottled up inside, just waiting to burst.
Her eyes welt up, water glazes over them.
She tries to hold it back, but the feeling is too powerful.

A tear dribbles down her face.
Filled with all of her sorrow, her sadness.
It slowly plummets to the ground.
It falls into her lap, the sight of it makes her explode.

She has broken free, and finally lets it all out.
She speaks to no one.
Her mouth opens, but no words come out.
She has blocked out the world, and taken a step inside her emotions.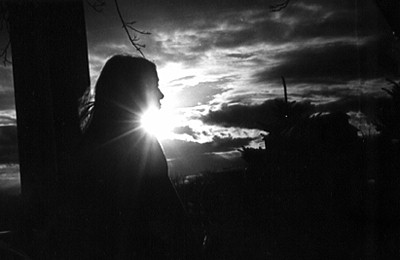 © Elizabeth G., Marblehead, MA