Identity
March 6, 2011
The beauty of a rose,
The delightful smell,
Softness of its petals.
The pain of the thorns,
The sharpness of the barbed wire,
Smells of fear.
Roses stick together,
Always alone.
Who would want that pain?
Even when people come around,
They leave soon after.
Roses,
They are my identity,
We are the same,
For we have the same thorns,
The same barbed wire,
The same pain.
Who wants us with our terrible,
Terrible painful thorns?
You can always pick the thorns off,
Take the roses' pain away.
Me?
I'm stuck with it.
Maybe roses aren't my true identity,
But the thorns they carry.
Thorns,
Barbed wire,
They are my identity.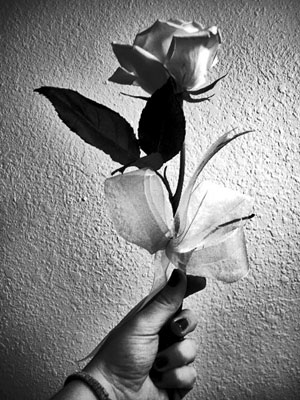 © Lauren R., Edmond, OK