Does He Like Me?
March 2, 2011
He sits across from me
He gives me signals
Some that make me think that he likes me
Others that make me think I am just another girl in the class
And I wonder are he and I meant to be?
I want to tell him how I feel
But then is it for real?
Are he and I meant to be honestly?
We talk when we have time
But then again the time drifts away
And when we do talk, it feels like there is nobody around
If he likes me, he really has an amazing way of showing it
He always talks to his friend
When I look at them, I wonder what are they talking about?
Should I give up?
But I can't lie to myself or to my heart
I think that he knows deep down that he likes me
But he doesn't want to admit it
Does he like me?
Or is it a figment of my imagination?
I just want an answer to the question "Does he like me?"
I wonder if he asks himself
Does she like me?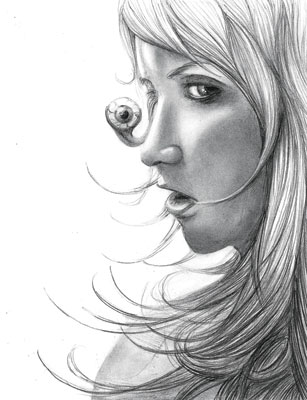 © Jessica P., Bethel Park, PA