Hide and Seek
February 24, 2011
The games we play are never fun,
I know it's useless to try to run
Away from you, I have no luck,
You leave me feeling like I'm stuck.

Hide and seek we seem to play,
Day after day, I run away
From you, but I know I'll never win
Chances of winning are always dim.

I run, I hide,
You run, you seek.
You smile inside
While I start to weep.

My hiding place
costs me the race.
You found me here,
this much is clear.

No lesson learned, I hide again.
You find me here,
When you count to ten;
You whisper softly in my ear,

"This game is deadly."

I know this of course,
He clings to me close;
We'll go together, he tells me he's sure.
It won't be long 'til we'll be one corpse...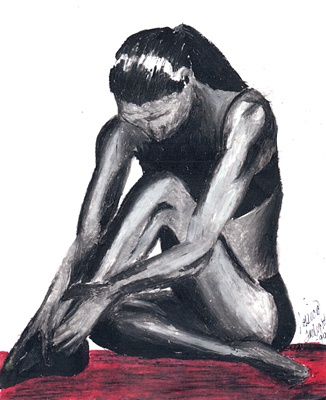 © Jessie Y., Ahwahnee, CA