My Eclipse
February 25, 2011
I wish there was a darker black.
Shadows are too happy to suit me.
Deaths aren't sad anymore.
Hurricane winds are no longer devastating.
I'm burning yet its cold.
My heart is racing, yet I'm asleep.
I'm laughing yet the room is empty.
Is this a phase I'm going through?
Is there a blacker hate?
I want to know.
So I could express how I feel.
Is there an open cell door?
I want to know.
I need a place to put these dying feelings.
I wish fire burned black.
It's not that it doesn't but it only emblazes in my soul.
I wish day stayed night.
That way I'd never have to wake up.
The object of my envy is still in full view,Still looming over my shoulder.
I feel its presence, but yet she's so far away.
I wish I didn't have to be in her shadow,
But it's all I can do.
There, ahead of me, is where she stands,
Forever eclipsing my heart.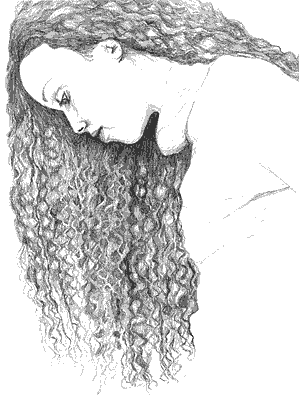 © Andrea S., Oakhurst, CA