from heaven with love
February 25, 2011
a magical place, a magical sight, she runs through the towns with her own tiny light, she sees it all, she saw you fall. she picks you up and starts running again from the fears and demons chasing her. you will never see her face, though it is round and beautiful, you will never see her body for she runs faster then liquid gold. her hands as delicate as they may be are gods creation to man, and gods creation she may be, but the devil wants her to himself you see, since she was a child, of the age of fourteen, she has been running and running, only wishing to be free, from the running and pain, her heart beating so fast. all she wants is to stop and look around, AT LAST! he has fallen! has he quit? will she be a whole once a half? she stops for once, she stops and looks where she is, her body bore no clothing, her hair long and brown, she sees who was after her, the man who fell down, he breathing has become shallow, she runs hands down his back, the scars and stubs where wings once grew and small feathers were sprouting, were they black??. his eyes a deep blue, his body one of a man, his hair growing longer his skin a dark tan. this once evil demon, this once one of her fears, he ran it all out of him over all of these years, as she gets up to leave, his head rises from the sand, "please don't go, please oh please, come hold my hands; i have a story to tell you, one that is true and dear, one that is full of a once lust that turned into fear"
" i once fell in love at the age of 16, and angel in the sky i was till i saw what was in-between, i saw you born, i watched over you since, but as you got older my love started to rinse. i wanted to love you, to forever be with you, you are beautiful, and lovely, you were different and new, i pleaded the lord to cut off my wings, i pleaded his father, the god since he can do these things. the minute they were gone i fell and fell, down towards earth, but instead i passed through hell, i still watched you and once i was free, i continued after what my heart desired of me, i found you and i ran oh love of mine i ran, please can you forget this fallen angel? this wanna be man?"
a tear shed from his eye, the first tear that had fell since this young man, this angel got out of hell. this girl, this woman, she held her breath, until she felt that her heart out explode out her breast. she breathed out, and in. she looked at this charm, in a shuttery breath, she said "i give in" white wings came from her, white wings had grown under all of that hair, she was one too, one who had known since birth there were meant to be two. she was scared of the truth, she was scared to lie, so that's why she ran for all of this time.
he stood up, 7ft tall, much more then the average man, she was only 5'11, much shorter then him. his wings small and black hers long and white she fell asleep in his arms all through that night, she awoke to find him gone wilt no footprints in the sand. but instead a small letter that only fit in her hand.
'i promise i shall come back, i swear on my life. but for now this love shall have to wait, the lord has his reasons, for him i don't know why. it is time to start running again, or flying is your choice, i cannot protect you all the time, but i will try to find you by your voice. if need to plead for no wings, you shan't fall nor die, i will be there immediately if you are ever to cry"
this was all written on a letter the size of her hand, so she tied it to her hair with a small band. she is running again, sometimes learning to fly, maybe with the fallen angel she had come to love, or perhaps in the sky..?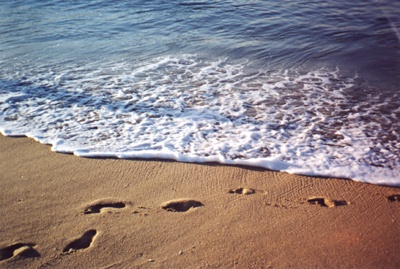 © Daniel M., Phoenix, AZ