Behind the Walls, I Will Hide
February 11, 2011
If walls could talk,they would tell a story;
A Romance, A Tragedy, An Epic,
The Walls know.

Behind the door, she believes she is safe,
no windows, just Walls, one door.
Bleak, Solemn Walls.
Dry, Pregnant Silence.

Alone is what she wants,
A hand is what he needs,
Gone until the dawn of Life.

Feelings will stay, while People will go.
The bitter taste longs and lingers.

Alone she wants, alone she shall get...
Alone she wants...
Gone...
How Lost.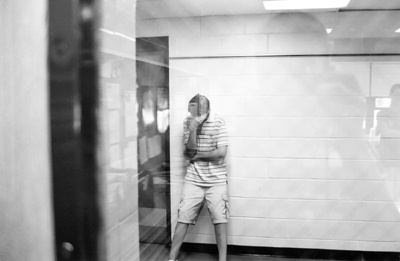 © Kyle W. Pompton Plains, NJ