Get Some
February 17, 2011
Football is my favorite
The modern gladiators
Men lined up to sacrifice
For the goal of victory
No one really knows why
They fight, except for
Entertainment.
The women watch
Congratulating the warriors
With offerings of salsa dip
And sour cream and onion chips.
Sour cream and onion
Is also my favorite.
Flags hang up outside homes
Clans laying claim to property
Neighbors gaze warily;
For one day they are enemies
Until the barbeque later.
That is why football is my favorite.
Even though the men fight
Tackle, tear, bleed, and run
And everyone's divided
At the end of the game
Everything's okay again
And I get a burger.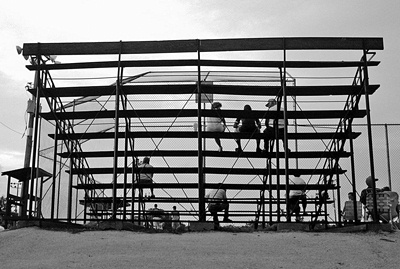 © Katie C., El Dorado Springs, MO