American Dreams
February 17, 2011
This is America,
Where the American dream consists of:
Becoming pregnant in high school (you could even be on a TV show),
Seeing how high you can get before you forget who you are (even if you could die),
And seeing how many people you can sleep with before you get an STD (even if you could pass it on to your future children).
When did getting into college turn into the 'stupid' thing to do?
People come to America to escape their home country
and start their own American dream.
We welcome them with the pressures of society,
Forcing them into conformity,
Now they have the same dreams as us.
So this is a thank you America, a thank you for the pressures of society, for giving me the idea that to be 'cool' you have to be pregnant, high, and full of STDs.
I guess it's a good thing I'm not cool.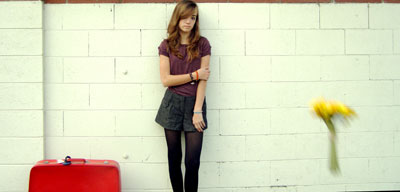 © Austin K., Studio City, CA