Blue.
February 20, 2011
As the saints go marching
In the grand parade,
She sits there watching
Her life float away.
How can she let this happen?
How can she just not see,
The things that are affecting her originality?
Words cause her pain
She consumes them like air.
She has nothing left to gain,
Because nothing is fair.
Why is all this happening?
She wonders till this day,
Things come and go
But this seems to stay.
All the things that made her happy,
Make her sad and blue.
Depression comes more and more,
And insecurity too.
She tries to keep it all inside,
To appear as a normal child.
But all she does is try to hide
From what she is and what's inside.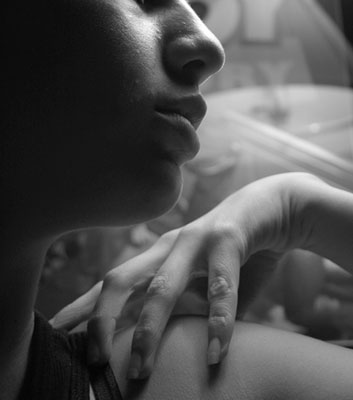 © Rebecca B., Santa Clara, CA