A Never Ending Journey
January 27, 2011
I was looking in the mirror the other day at a girl who's become so much already in her little seventeen years of life and yet hasn't even reached her prime yet.
I'm so proud of her almost to the point of tears because I know what she has been through and all that she has had to overcome in order to get on the road she is on today.
Life has never been easy for her but she's here and she continues to live life to the fullest.
She has grown so much mentally. By living and learning from her mistakes I've noticed her strengths and weaknesses and her flaws and fears and all she does to be a better person.
Her spiritual growth in the Lord has grown especially through her music. Its like that is the doorway to the Lord that brings a feeling over her that not even she can explain.
Even physically she's grown. She's not daddy's little baby anymore but she still loves and respects her parents as if she still is.
I look at her I look at how beautiful she's become.
From her uniquely brown hair that looks about orange when the sun hits it just right to her beautiful light brown skin that kind of glows in the winter.
Every freckle is in place, and every feature is where it's supposed to be.
Her brown eyes are like two sweet honey combs that have just been cut down from an oak tree.
I then look at her body.
She may not be perfect but shes more of a perfectly imperfect and she knows it.
From every curve big or small to the stretch marks on her very dairy-er shes proud of it.
It used to bother her don't get me wrong but there came a point in her life when she figured out that nobody has a perfect body because all that superficial talk of beauty is a load of crap to her besides, she likes herself.
She's content with who she is because God made her that way and he clearly doesn't make mistakes.
She's glad that she's been through all that she has and she knows that the journey isn't over yet.
She may not be where she wants to be right now but she's defiantly not where she was... and for that she's thankful to God for all of his goodness.
As I watch her get ready for the next step in her life I notice a change in her spirit.
Kind of like a powerful liberated glow come over her and she couldn't stop it.
You ready? I ask her, she doesn't respond but I know what she's thinking... Ready as I'll ever be...bring it on.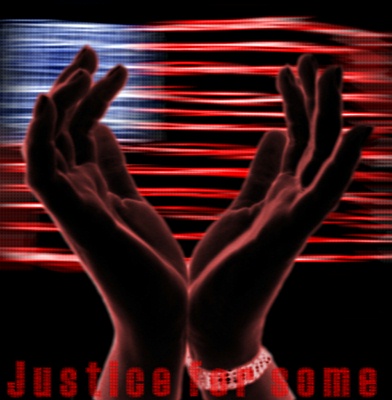 © Miranda R., Wyoming, MI