Stop!
February 9, 2011
I start to cry,
my thoughts are spinning out of of my head and form into tears,
i cant take the pain,
I start to hit myself in the head and pinching my arm,
STOP!
Everything stops,
my mind is numb,
But it doesn't stay like that for long,it all comes back to me, and all I want is it to stop.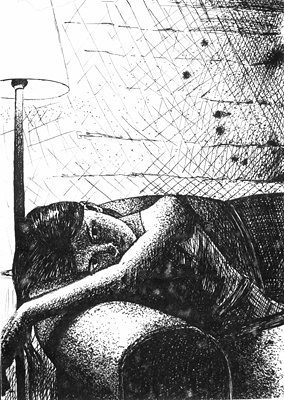 © Elisabeth R., Elmont, NY