From Fledglings
February 1, 2011
I'm pushing, harder and harder,
Reaching for air,
Tap Tap Tap
Until finally a crack appears in the shell,
And as I lift my small head up to the dazzling brightness,
I feel blessed by the sun's glorious ray,
And nothing can go wrong in such a perfect world...

My mother takes me down to the river,
And I gasp;
The rippling waves rolling endlessly over each other,
And I long to jump in and feel the cool water stream over me
But as I get closer, I see a face in the water-the other me.
And amongst the fluffy, bright yellow, is a dark brown feather;
A flaw... and my eyes prick with the realisation.

I'm older now, learning to fly
Waiting for the wondrous feeling of gliding,
Soaring, twirling and flapping,
But I'm scared, this is difficult, I'm off balance ready to drop
Down down down...But I'm still up;
My wings are flapping uncontrollably, higher and higher until I'm flying!
But I was scared, I was weak and I should have learnt sooner.

I've met you...I'm in love...
You make me feel special, lightheaded like I'm the only one that matters
I hold my breath around you, body tingling, heart dancing and I feel safe...
And now, I have my own eggs, the most precious things in the world
And when they crack open, you hold me tight and my heart lifts until it bursts with pride
I take my chicks to the river and watch their astonished expressions
Gazing in joy, the world around me disappears...


Until my chicks see their reflections,
Their beautiful, soft- feathered skin and large round curious eyes
But they see faults in themselves, and I watch their small, innocent hearts break
As they understand that nobody is perfect
So I reassure them that to me they are the stars at night
But I remember when that was me
And I am distressed that my pure, carefree babies are suffering and it is my fault.

Time is still flying by, quickly then slowly
And I'm happy
But the world's patterns and secrets are not meant for unfolding
Life is unpredictable, complex, not clear or untroubled
And my mother is growing older
And older, all too fast until she's gone, swept up with the gently swirling current
And I'm in despair, scared- lost in my own world; not sure who to be any more.

But my chicks are growing
They swiftly glide through the air and stream through the water
And play together, laughing and teasing in pleasure
Unaware of the pain and anguish of a lifetime ahead
Locked in their fortress of security which you and I are to provide
So I look to the future, of a lifetime with my chicks and you
And time is healing me, but I will never forget...

I am now a grandmother of tiny, beautiful babies!
My chicks have found their soul mates
And I smile at you, hoping that they hold my chicks the way you hold me
Hoping their eyes shine at the sight of you the way yours have always done to me
But still, a small part of me is worried -Are they ready to face the world?
Find a future and make their choices



And now I'm gone, swept away by the same gentle current as my mother
But you're by my side, so everything will be alright
I watch my chicks from above; see how every year they return to their original nest
Watch how they make their own choices- some which they regret
Notice how they accept their decisions which are what define their caring personalities
I used to wonder how I could improve and amend the past
But now I realise, I couldn't have done anything better...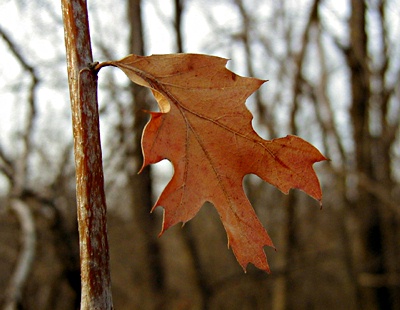 © Brad H., Lemont, IL