Struggles of the Heart and Mind
January 27, 2011
With eyes that glow
With a light felt but not seen,
You're the one I love,
My very own teenage dream.

Dark, chestnut hair,
Soft as silk and smooth to the touch,
The feel of it,
Something I've come to miss very much.

You were always there for me
To make me smile,
You were everything to me,
The best I'd had in a long while.

From watching movies
To seeing my sister sneeze,
It was you that made me happy
And your kiss that made me weak in the knees.

Perfectly full, soft lips
That felt like heaven on mine…
How could I forfeit that?
Am I really that blind?

Day by day
I grew to love you more,
My heart expanding,
My mind unsure.

Too much emotion
For my sole, fragile heart to bare,
Yet too strong
For a broken title to tear.

My heart remains yours
To have and to keep,
Leaving an empty wound in my chest
That's far too deep.

Forgive me
And I'll be reborn;
Past troubles forgotten,
A renewed love strengthened and untorn.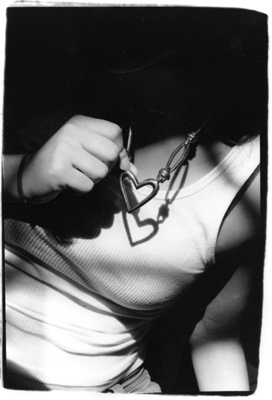 © Julia R., Bethesda, MD