Notice Me
February 3, 2011
What can I do to get you to notice me?
This impossible task or so it seems,
Cannot be solved without a key.
The key could be most anything.
To the way I dress,
Down to my personal beliefs.
Could it be the way I style my hair?
Now come on boy, that's just not fair,
If you honestly liked me,
You wouldn't care.

Care not for how I walk or talk,
Nor judge based off what others think.
Simply accept me for me,
And make all other opinions stop.

Stop letting others think for you.
You're not a puppet,
no strings attached.
Just do what you want to do.
Only then can we press forward,
Keep walking ahead with no regrets.
Nothing to stop us or hold us down.
Maybe then I can finally get,
Get you to notice me.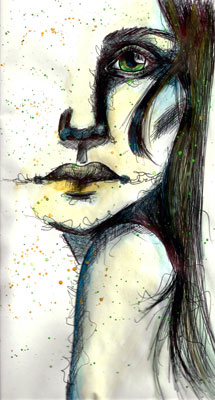 © Kelly B., Wichita, KS