Pour Moi Suis Vivant Avec L'été
February 5, 2011
Summer was a Sunday afternoon
When it's half past five you know it's over
No more scarlet vinyl shoulders
No more sand grains undulating against my tongue
Only the smell of burnt bagels arising from the toaster
And sleepy-eyed girls reaching to shut out the noise
The new year feels like an orange eaten at five in the morning
Overwhelming and unwanted
Because who really wants to sing at 8am, Mr. Stephenson?
The choral room is too dead then
Or perhaps that's when it's most alive
Summer was a belted out, "California Girls"
And chillin' with the Dinosquirrels
And when we jumped into the pool
We would sink beneath the surface for hours
And then, feather-light,
We would float into the sky.
"Make sure to check Edline,"
The dusty markers drag along our whiteboards
Meagan couldn't take it anymore
So she sprouted wings and flew South for the winter
Because winter here is a prison
And nothing else
She'll come back in the summertime
And I'll join her
As we float up into the rogue sky together
I'll miss her until then, although she sits beside me
Her ghost is a shell, cracked open
Waiting for me to bury myself inside
And swim beneath the surface of the river.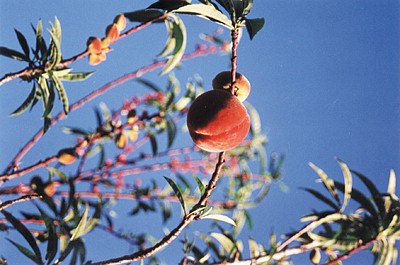 © Tyson F., Honoka'a, HI