Essence
January 31, 2011
Be truth,
Be peace,
Live life loud,
Shout out your wildest dreams,
But chase them! Chase them as,
Your puppy chases his toy,
Playful, determined,
And joyful through it all.

Take nothing for granted,
Dare yourself to achieve more,
Be Vicious for justice,
And slow to anger,
Sublimely conquer your fears,
They only hold you back,
And make you miss out on life.

No regrets? Then NO sorrow!

Seek freedom, seek wisdom,
Be humble, be real,
Express yourself,
Come on! Let it all out!

Never stop believing,
Stand up,
And fight the honorable battle of life.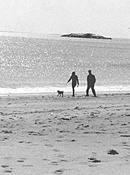 © Megan S., Marblehead, MA