A Light Shines Bright
January 9, 2011
A light shines bright in those beautiful eyes,
A love that never dies.
The honesty and trust is there,
I know you say you'll always care.
Your words are so simple and sweet,
The rhythm of your heartbeat.
Your joy as bright as the brilliant sun,
And no matter how old or young,
We can still be silly and still have fun.
A teardrop rolls down my cheek,
Your love is taller than a mountains peak.
Then you reach into your pocket deep,
And when I see it, it makes my heart leap.
A beautiful ring,
And then I know we'll always be.
The love of my life,
Just you and me.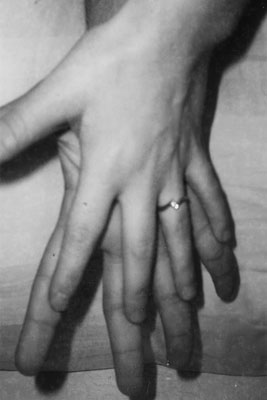 © Heather H., Phoenix, AZ