Broken winged angel
January 16, 2011
Broken winged angel.
I see his soul through his eyes.
I can feel his pain,his heartbreak.
I know he isn't a statistic.
He is a world that needs to be explored.
He does things that I could never do.
He makes are by weaving a beat with in words.
He lets out his soul with his art.
Like how i let mine out with poetry.
He just wants to be noticed, not judged.
He is defiantly stronger than me,but he doesn't realize it.
He is awesomely sweet.
I don't want to lose him.
He is a broken winged angel, who I care about.
Even though my heart belongs to another,He caught my soul.
He is my gentle muse, for this poem I write.

He is my broken winged angel….
and I don't want him to fly away too soon.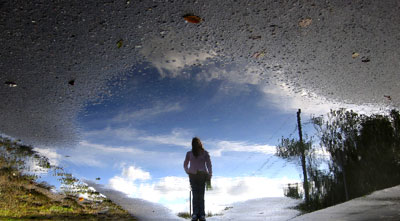 © Daniel H., Oak Bluffs, MA