Why do Dogs Bark At Night?
January 13, 2011
All the dogs are barking,
Why could this be?

Maybe because the trees are dancing,
And it's really hard to see.

Maybe because they hear something,
And it's whispering in their ear.

Because the wind is blowing,
And it's really hard to hear.

Maybe they saw a cat,
But they can't get off their leash.

Some dogs like to chase cats,
It's just part of their niche.

It could be any of those reasons,
They could be barking at me.

Or maybe they are barking,
Because they can't be free.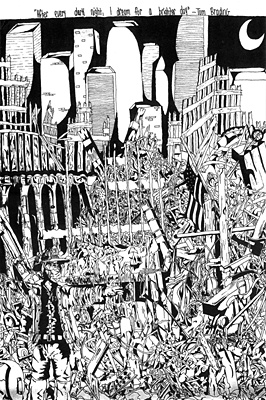 © Tom B., North Vernon, IN