What if...
January 4, 2011
What if you fall in love?
Will he love you forever?
Will you love him forever?
What if you kiss each other?
Will the feel of lust stay in place?
Will this be true loves first kiss?
What if you feel depressed?
Will he stay by your side to comfort you?
Through day and night?
What if he gets hurt?
Will you clean his wounds and heal him?
What if he's dyeing?
Will you spend every last moment with him?
What if someone new comes in to her life?
Will your love for him be put to the test then?
Will your love be able to stand up to that?
Will his love for you last forever or
Will you suffer and die slowly of love less
Retrogression?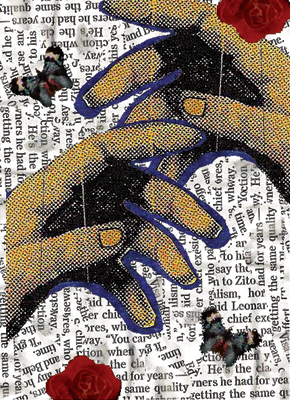 © Christine S., Arlington, VA