What is on the Edge of the Universe?
January 13, 2011
Some say that such an idea does not exist.
Some say that there is nothing.
But what is outside of this universe I see is not the same as what is within.
So surely there is an edge?

Inside this sphere of existence are countless galaxies, countless worlds.
Each chair perpetuates tinges of life, each book contains worlds of nature, each wall matriculates countless humans, countless creatures.

On the outside- the hand of God holds the universe and keeps it from falling into chaos. His existence and power can be seen in the books of worlds and walls of life within the sphere of existence;
His spirit is reflected in the sphere, but it is merely a reflection of his identity that cannot be truly seen, and only his hand is truly apparent holding the sphere upright.

And on the outside is a dark abyss illuminated only by his soft hands, which keeps the universe from being consumed into an infinity of nothing.
And the edge of the sphere is a covering that keeps existence in and nothingness out.

Those inside cannot see out, and those outside cannot see in because they are not.
And the ones inside wonder what is beyond the little room of their world, what is beyond the hallways of their galaxies.

And they call to those outside, but receive no answer. So they guess at what the edge is and ponder as to what could be outside.

So what exactly is on the edge of the universe?

There is a wall that contains the limit of our thought.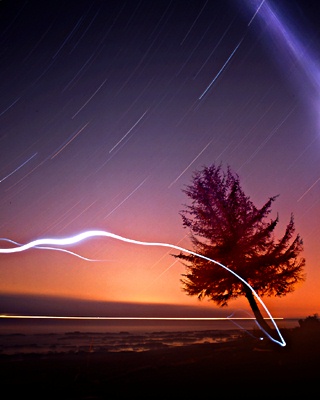 © Joey M., Spokane, WA