Winter Dreams
January 8, 2011
When you wake up,
In the morning surrounded
By a bright blanket of white
You stop and are
At peace.
A blanket that shines
Illuminating the world
In it's light.
A blanket as fine as powder
And when I go play
In the shiny white powder
I can imagine that I am a penguin
Sliding down a cloud
On my belly.
A nice fine powder
That molds to you when
You lay in it
A powder that
Can mold any shape
Any object
Anything.
A powder with
Powers to turn
to water and ice.
A powder that forms my
Bright white blanket
To imagine that
You can do all
Those things is
Like magic
A dream.
On some days I
Wake up to find
My blanket gone
Only to realize it
Was only a
Dream.
A crazy, loving warm
Winter dream.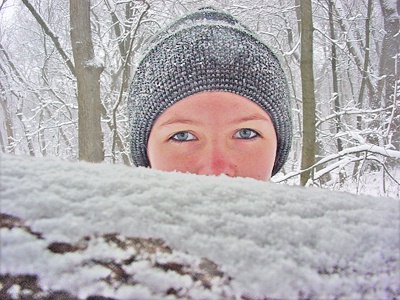 © Greg K., New Lenox, IL